2021 Home Window & Door Design Trends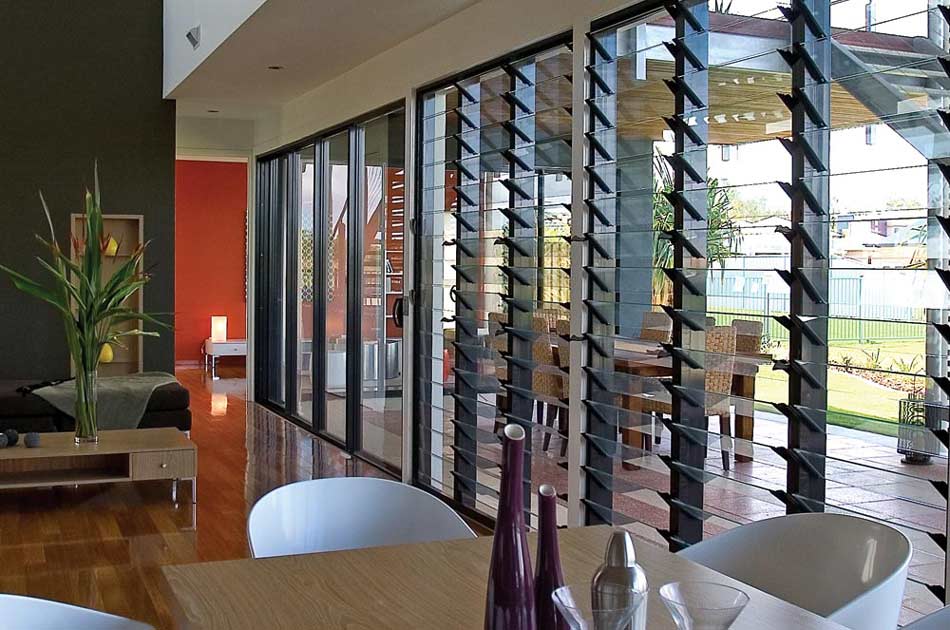 The 2021 home window and doors design trends are emerging, see some of our trends to adapt to your home.
Trend 1 – Powered Windows Tap of Your Finger to Open
The award-winning Altair® Powerlouvre™ Window displays pure elegance with no visual indication of any external rods or automated device, making this product a stylish option for contemporary residential or commercial building designs.
Trend 2: Colour is KING
Homeowners want the color-coordinated door and window colours on their home's interior and exterior. This continuing trend with windows and doors black or darker.
Select Windows and Doors have a wide variety of colour options for aluminium windows and doors. We are loving, Textura Black, Textura Monument, and Woodland Grey Matt. We are currently rolling a project with Miami Vice Green for all doors and windows in a Sydney apartment on Sydney Harbour.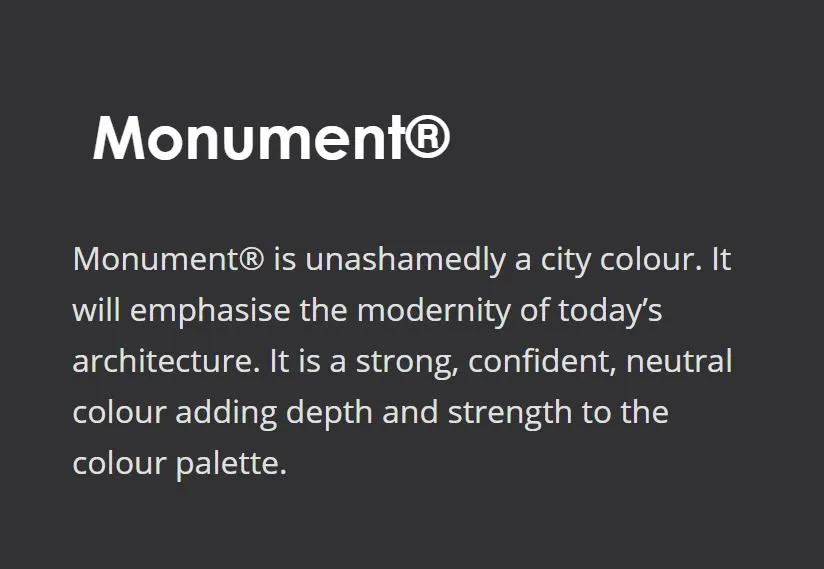 Trend #3 – Open the back view!
With reality shows like the Block, homeowners are following the trend by investing in landscaping, outdoor kitchens, pools, and open living spaces in their back yards. They want to open the view from indoors and have easy-flowing access from the inside areas to their new outdoor living room. Select Windows and Doors wide range of sliding, stacking, hinge, and bi-folds to choose from; check out our online gallery.
Trend 4 – Sheer Curtains
A sheer curtain filters the light beautifully and can look amazing in spaces where you do not need full block-out. Select Windows and Doors love the look to layer linen sheer with a complimentary linen or cotton curtain to create a harmonious and calming look.
Trend 5 – Square + Rectangular Widows
Today's most sought-after window models are the modern square and rectangular windows, giving that formal and simple touch to any home. We love the idea that no matter how simple this window design is, it can be adapted to any home, from the simplest to the most modern.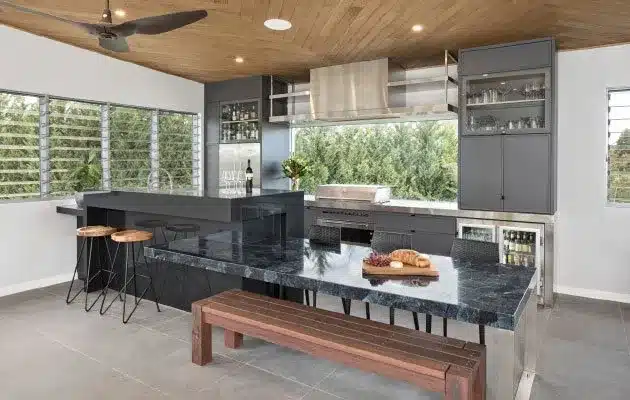 Demand for outdoor kitchens is growing in Australia in states such as NSW, Queensland, WA and the NT. Photo courtesy Kastell
Trend 7 – More Glass the Better
And in architecture, the more glass, the better. We are seeing giant windows left bare so as not to remove the connection to the outdoors. If you're stuck for ideas on how to get more glass in your home, ask one of our sales representatives for a free quote.
Trend 8 – Multipurpose Spaces
Due to the impact of the coronaviral work-from-home trend, the trend is multipurpose spaces in homes. Rooms are no longer just for dining or sleeping, but also for zoom meetings and home learning. There is a need for multifunctional rooms more than ever before, and designers are getting creative to meet this need and still keep spaces feeling fresh and stylish at the same time.
An idea for a multipurpose space is a bi-fold window. It is perfect as a servery window from the kitchen to the entertaining outdoor area.
Trend 9 – We love the Crittall-style
Crittall-style is trending high and has become very popular and trendy in recent years as interior design elements for the home. They can serve as doorways connectors, partial walls, or dividers in dining and living room areas. Crittall style can separate rooms add more space and light as well as reduce noise levels from room to room.