Openable Window
Sashless windows are openable windows that do away with bulky aluminium or timber framing around the glass. Instead, individual panes of glass slide effortlessly within tracks vertically or horizontally in numerous configurations. They provide a sleek, expansive look and clean, clear views of fixed windows allowing maximum ventilation.
Two Pane Double-Hung Window
Two panes of glass are counterbalanced to each other and therefore move simultaneously in opposite directions. Perfect in locations where you may be able to reach the bottom pane to open and close. Due to the counterbalance nature, the top pane simultaneously opens with the bottom pane to vent hot air out of high void spaces typically out of reach.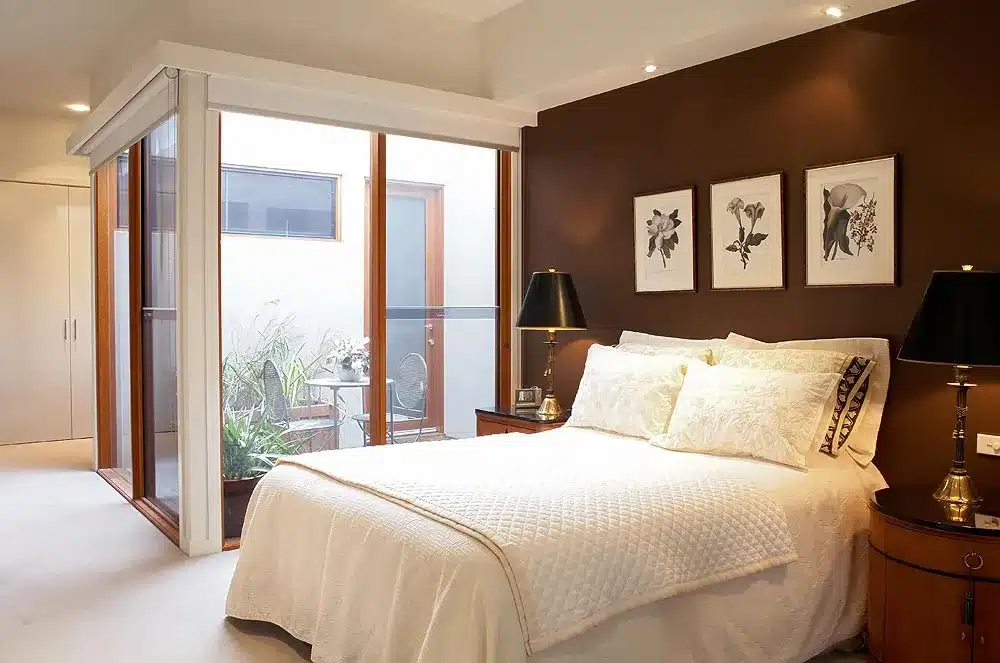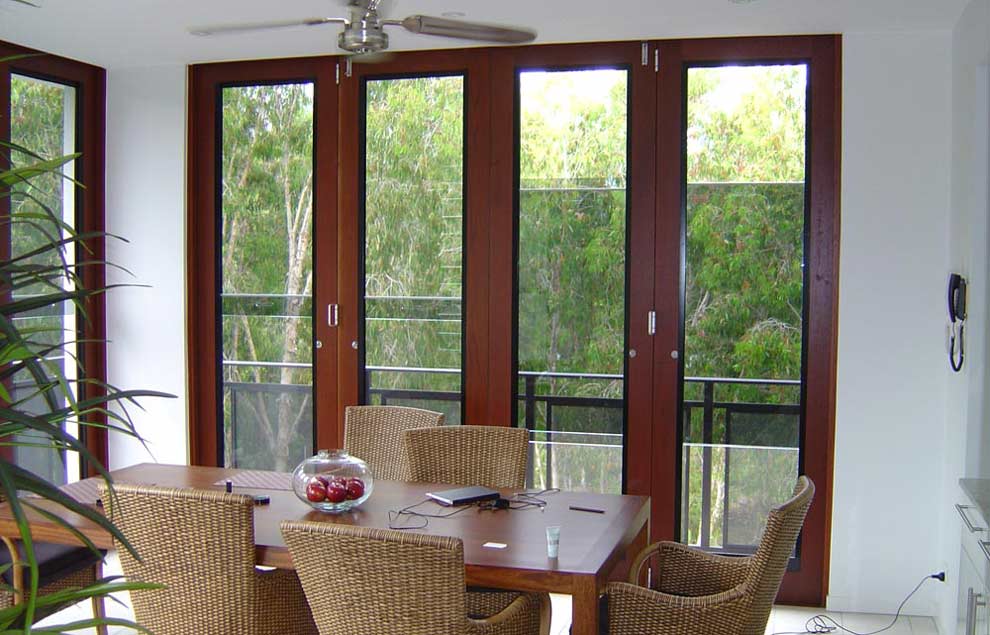 The single moving pane of glass is counterbalanced by weight and can move in either an upwards or downwards direction. One fixed pane of glass is standard, and when the fixed pane is located at the top, it's commonly used as a servery window. The bottom pane can open and close directly onto the kitchen bench, providing a seamless transition. In reverse, with the fixed panel on the bottom, it's used as a balustrade for a Romeo/Juliet balcony, leading directly onto a pool and still meeting governing regulations.
Flowmotion Sashless Window
The Flowmotion Window allows two panes of glass to simultaneously move up or down, resulting in beautifully large openings and positioning of the window. It is similar to the servery Sashless, but because two panes slide over one, it can provide more of an opening if required.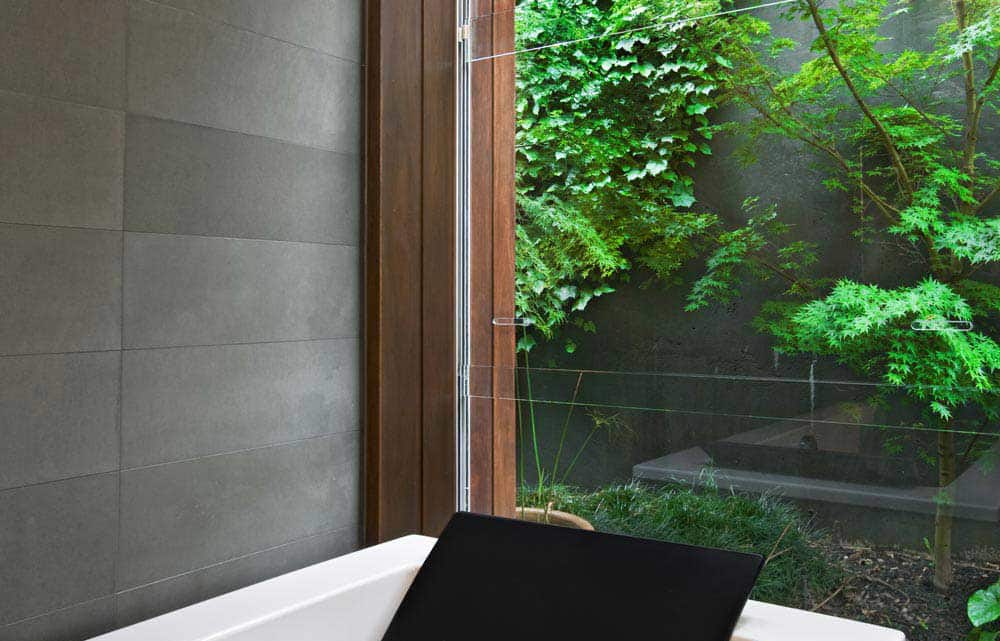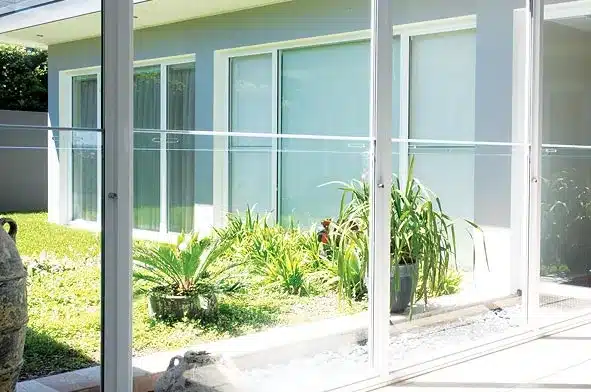 Doumode Servery/Double Hung Window
The best of both worlds! This window system allows the two moving panes to be moved individually.
Excellent in areas with eave protection, so the top pane can be left opened and locked with little reason to be concerned about rain coming in due to shelter from the overhanging eave.
Or vice versa, the bottom pane can be left open so that your roller blinds can be left partly down for privacy but not flapping in the breeze.
Another Duo Mode feature is meeting fall prevention requirements and still maximising ventilation. The bottom pane needs to be restricted to 100mm opening, and the top pane can be opened to 1700mm from the internal finished floor level.
We Are Committed to Your Safety
Like Sashless Windows? Call Us For A Quote