Awning windows are hinged at the top and generally wind out at the bottom. A beautifully practical style that lets you leave the windows open slightly even in light rain, then wind in tight to seal against the weather.
The benefits of Awning Windows
Awning windows are commonly used in laundries, where windows are required to be left open for ventilation whilst still keeping the elements out.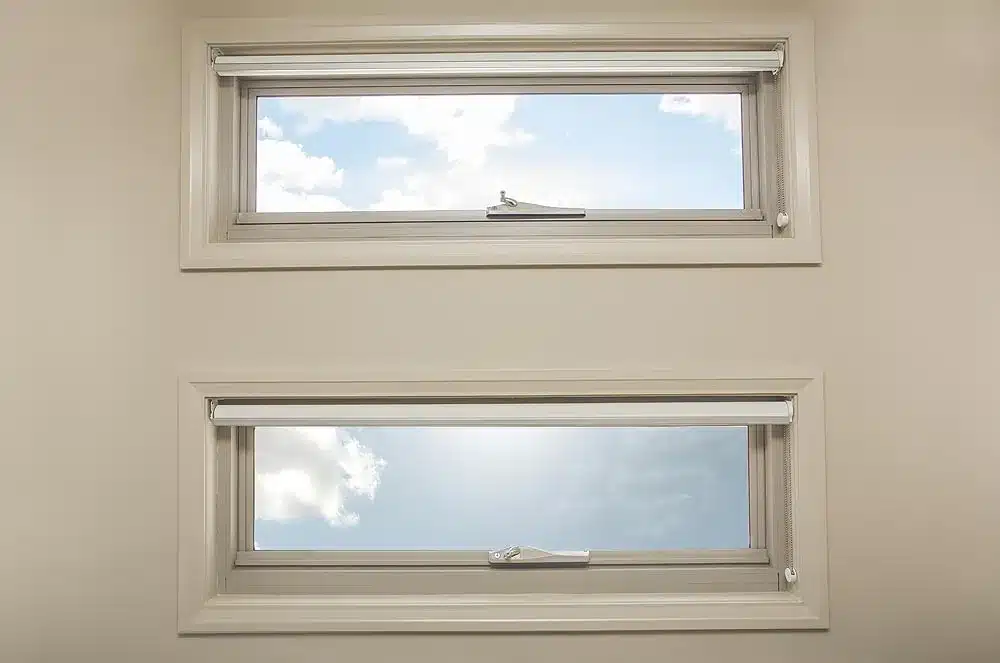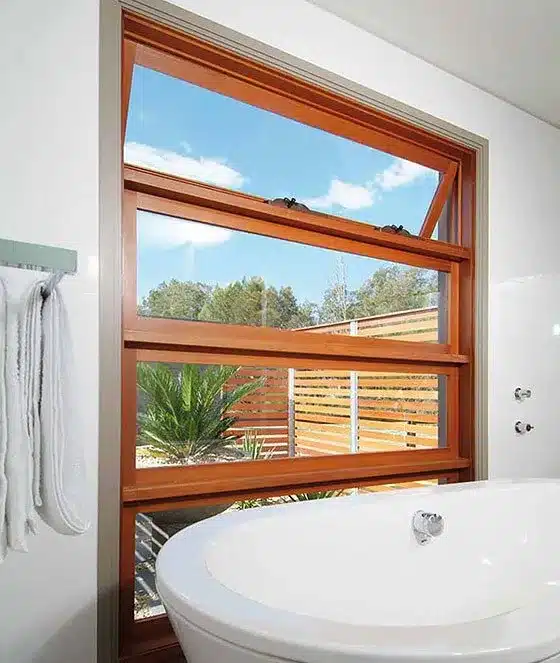 With the combination of the opening style and obscure glass, the awning window can be left in the open position and maintain a high level of privacy.
Many homeowners choose awning windows for the house's front facade due to its clean lines because the fly screens are on the inside of the window.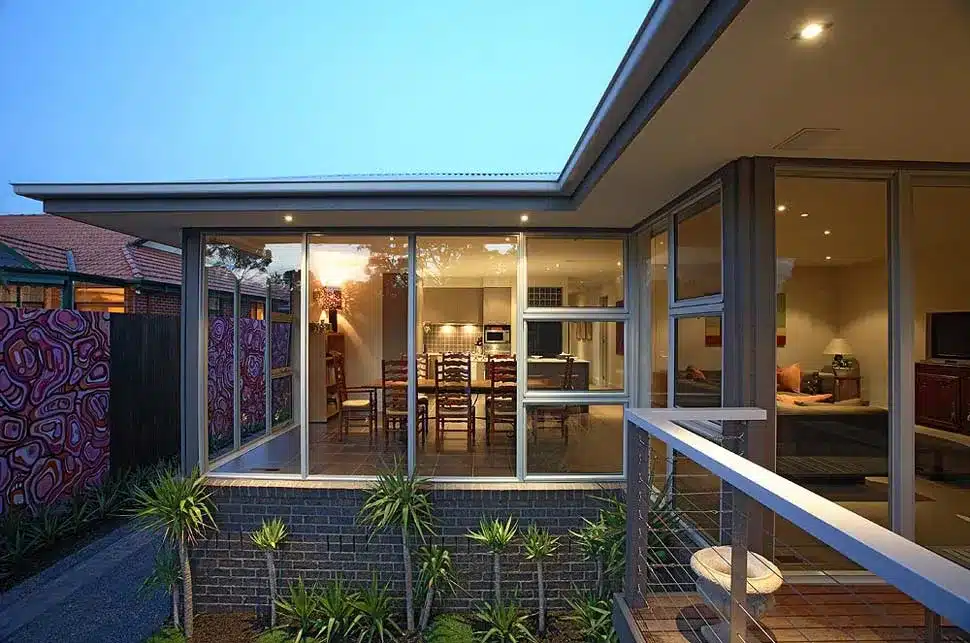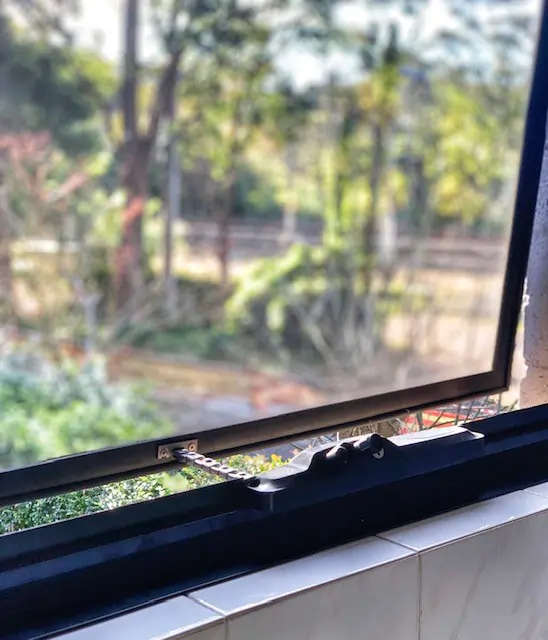 4
Multiple Materials Available
Our awning windows are available in timber (Meranti and Western Red Cedar), and aluminium (standard domestic, semi- or full-commercial), with aluminium windows having more longevity and little maintenance in the long run. The awning window features stylish, robust 102mm semi-commercial aluminium frame, ideal for larger window applications. The 62mm sash section has a continuous hinge hood, perfect for weather protection.
This window can be custom made in a range of configurations and sizes and complies to Australian Standards AS2047 & AS1288 Options. Available also in ovolo and decorative glazing bar options with choice of 17 powder coated colours.
We offer a 10-Year Workmanship Warranty
Awning Window Installation Sydney Wide