Gas Strut Windows can provide optimum ventilation for your kitchen or living area.
More benefits of Gas Strut Windows
Want to elevate your home to the next level? Then consider the unique form and function of a gas strut window for your kitchen or living area.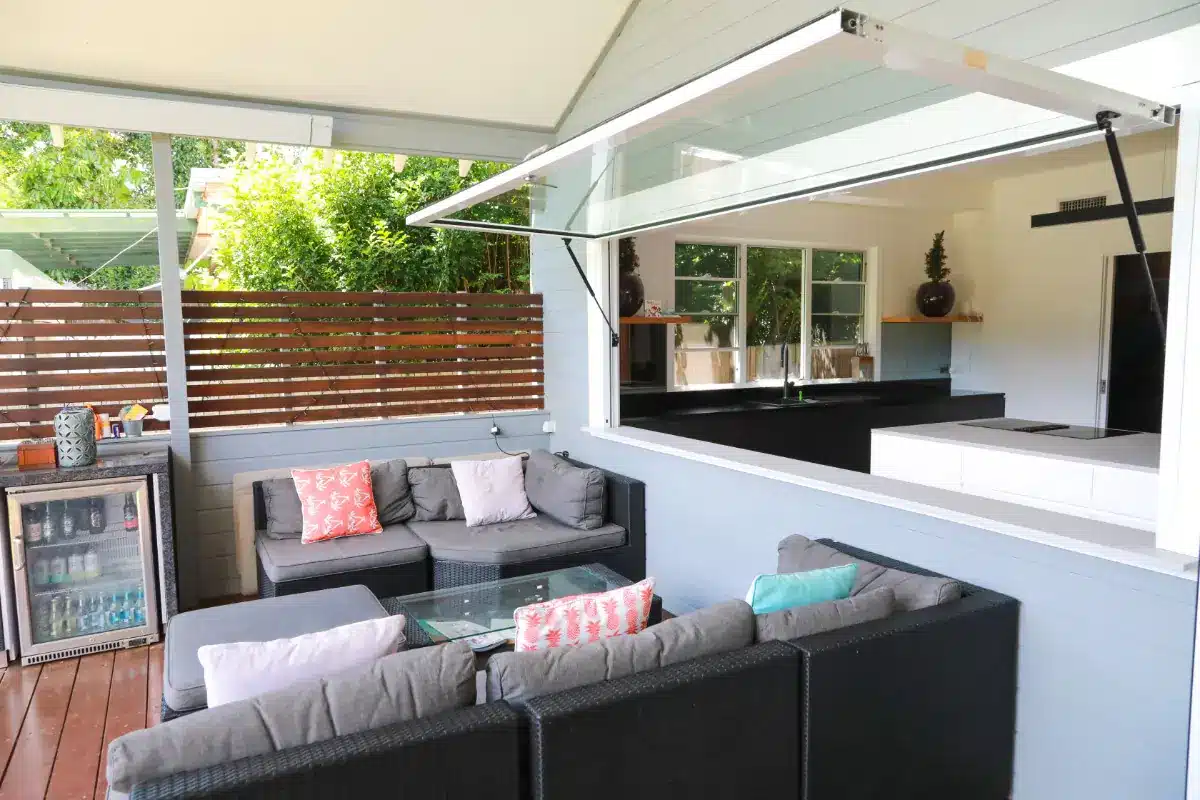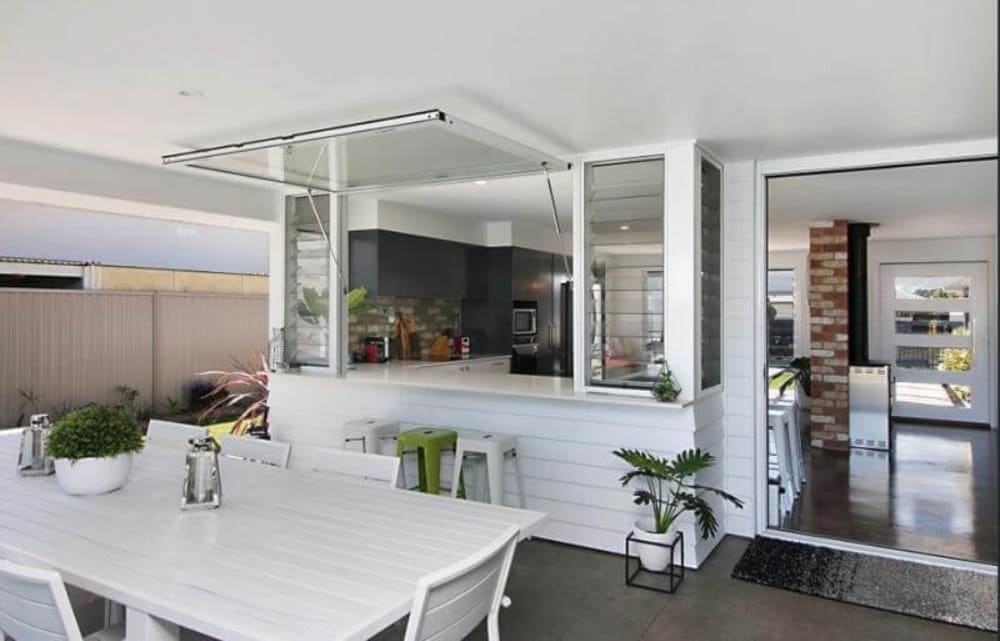 2
Minimal Visual Obstruction
This type of window connects the kitchen with the outside entertaining area perfect for social events.
3
Available for Benchtops
The gas strut window provides a seamless transition from inside to outside, perfect for entertaining areas. Operating this type of window is simple – turn the handle to release the lock, then a light push of the window to engage the gas lifts, which raises the sash to its near-horizontal resting position.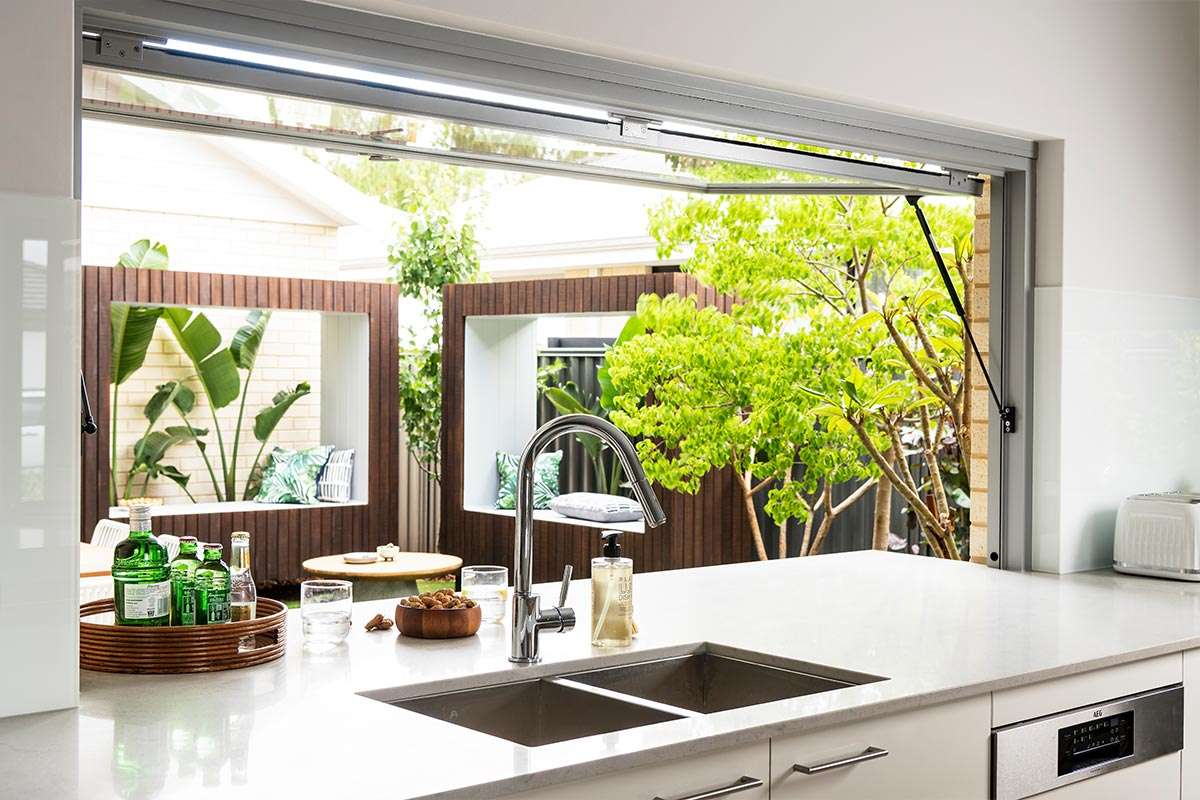 We offer a 10-Year Workmanship Warranty
Gas Strut Window Installation Sydney Wide