5-things to look for to keep your windows and doors in good condition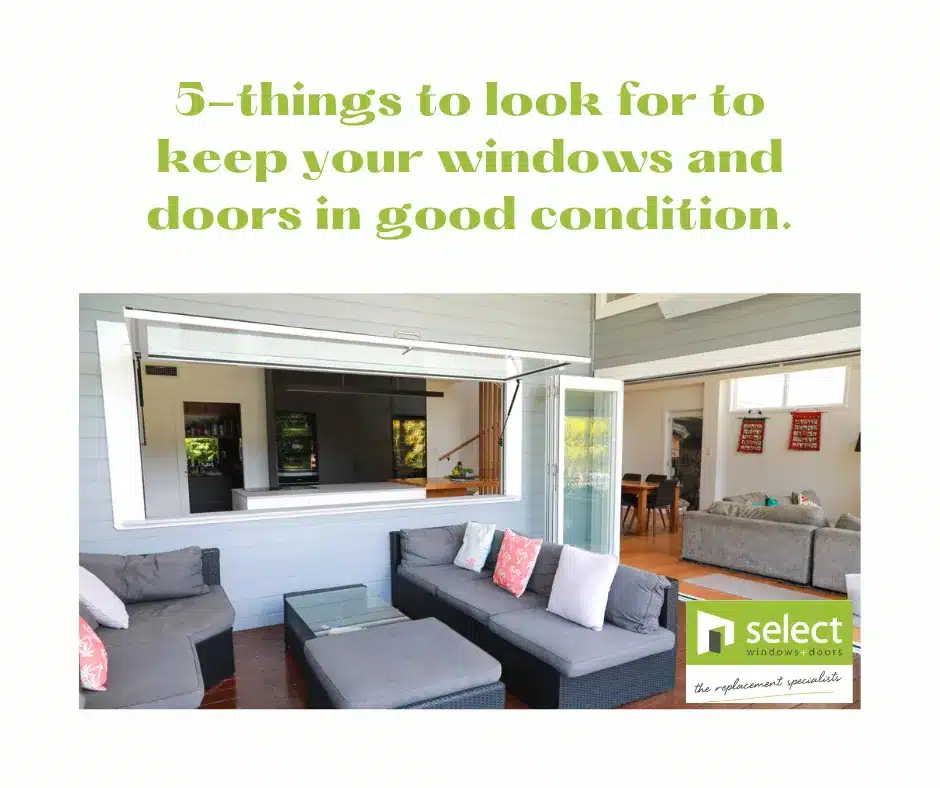 Here are five things you should look for when it comes to keeping your windows and doors in good condition.
1. Weather damage
Mother Nature can take a toll on your windows and doors, from high-wind and severe thunderstorms to hailstorms and salty air. It's a great time to check your windows for any signs of damage after the storms Sydney experienced recently.
2. Drafty windows
Drafty windows cause your home's air to leak out while allowing outside air to drift in. Pockets of hot or cold air in front of your windows or an unusual breeze might be a sign of a drafty window. Higher energy bills might be another indicator of a faulty window, as drafts push your heating and cooling system to work harder than it should.
3. High energy costs
Have you noticed your energy costs going up each year? Your windows are likely the culprit! Windows and doors that are 15 years old or older often need to be replaced to cut back on heating and cooling costs.
If you're considering replacing any door or window, consider double glazing, which is an ideal energy-efficient choice with the added benefit of minimising noise. The sealed air gap between the two panes acts as an added layer of insulation. This added thermal resistance reduces the amount of heat escaping in winter and keeps your home at a more comfortable temperature.
4. Window condensation
Condensation is a tricky one. High humidity levels commonly cause condensation, and unfortunately, no matter the choice of glass and window type, you can't stop it. Condensation on the inside or the outside of your windows is generally nothing to worry about. It could be a sign that your windows are efficient and functioning correctly.
5. Renovations
If you are undertaking a home renovation, chances are you want your windows and doors to match your new revamp. A bi-fold window is perfect as a servery window from the kitchen to the entertaining outdoor area. Changing your window's size, colour, and functionality can improve your space's overall appearance and increase your home's value.
At Select Window Installations Pty Ltd, we value customer satisfaction and want to solve your window and door problems. Call us today on 9938 1500 for a free measure and quote, we are ready to help you.