DIY vs. Professional Window Installation: Why Making the Right Choice is Important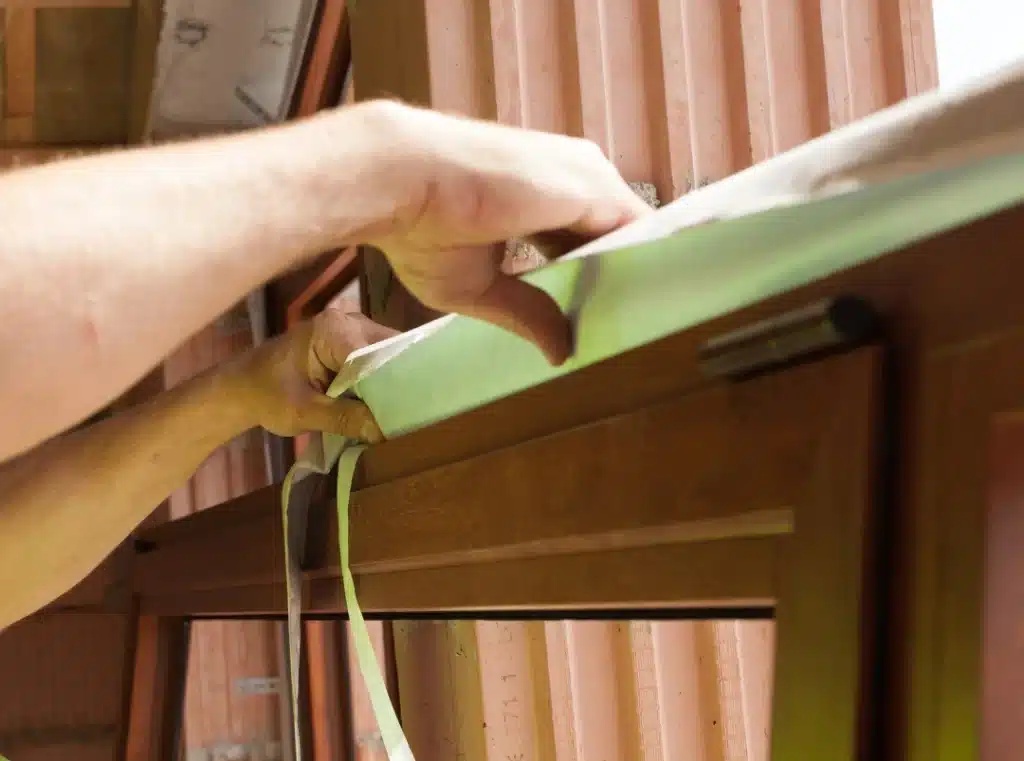 If you are considering upgrading the windows in your home, there is a good chance you may also be weighing up whether to install them yourself or to hire professionals to get the job done.
Important Things to Consider
At Select Windows we are here to assist and guide you through the considerations when it comes to DIY or a professional window installation. Some DIY projects with the right skill set and tools can end up being great accomplishments. On the other hand, many DIY projects can turn out poorly and cost you much more long term. It is crucial to evaluate your own skills and limitations, versus the benefits of a professional set up. Here we look at things to consider before making any decision:
Cost Savings & Safety
The number one motivation when it comes to installing windows as a DIY project is potential cost savings. By managing the task yourself, you could potentially avoid labour costs associated with hiring professionals. However, it is important to weigh up these financial 'savings' against the potential costs that could be incurred if the installation goes wrong. Substandard window installations in many cases will cost you more in the long run and can damage your existing property.
At Select Windows, all window installations are completed by highly skilled workers with backgrounds in carpentry and building. Our Team is fully licensed and insured, and all work is guaranteed to be executed at the highest safety standards, providing real peace of mind.
Quality Workmanship
For someone who is less experienced or unfamiliar with construction work, attempting a window installation could lead to costly mistakes being made, that may compromise the operational performance and quality of your windows.
Inexperienced installations often cause damage to your home's walls, window frames, hinges and hardware. Additionally, materials relating to window installations are expensive and fragile and any small mistake can cost you a lot in the long term, even effecting the re-sale value of your property in the future. A professional installation team will guarantee quality workmanship and long-lasting performance for the lifespan of your windows.
Tools, Materials and Safety Measures
When it comes to installing your own windows, the set up required will involve specialist gear, processes, and materials, including sealants, the correct shims, fasteners, and measurement tools. DIY costs and tool hire can quickly add up. Professional window installers always come prepared with the right equipment at industry standards, guaranteeing precise installation and smooth performance of your windows.
Improper installation can result in problems such as air leaks and difficult operation.
A window set up involves working with heavy duty and fragile materials at various heights. Sometimes the window installation is not as straightforward as simply inserting a new frame. Knocking out excess wall will involve a sound knowledge of construction and the use of the correct tools in which to conduct the job. At Select Windows, our installers are highly skilled and well trained when it comes to this, as well as in protection protocols and having the necessary equipment to minimise risk when it comes to safety onsite.
Quality and Longevity
Professional window installation provides the advantage of expert craftsmanship and diligence. Well-installed windows are installed with a high level of precision which can improve power efficiency, enhance aesthetics, and offer long-term durability. However, when windows are not installed properly, this can lead to drafts, leaks, energy loss and damage, which could lead to a full replacement and extra costs in the future.
Poorly installed windows can even result in issues such as insect infestation, mold, glass discolouration and condensation problems which can cause considerable long-term damage to your property, devaluing your biggest asset.
Warranty
One of the greatest benefits of having your windows professionally installed, is the warranty. At Select Windows, we guarantee quality, strength and durability of our doors and windows by offering a 10-year warranty on all installations. During this time, should anything go wrong, you have peace of mind knowing that you are covered, at no additional cost.
The Choice is Yours
At the end of the day, the choice between installing your own windows versus hiring a professional team like Select Windows to manage the job, comes down to time, availability and the quality of your installation. If you have full confidence in your ability to manage an installation on your own, then this would be the option for you. However, employing the expertise and skill of a professional team such as Select Windows, you are guaranteed skills and know-how ensuring precise workmanship, backed with a 10 year warranty.
Before embarking on a solo window installation, it is important to take stock of your skills, as well as the complexity of the assignment at hand. If you are in any way uncertain, contact Select Windows today. Our expert team will assist in every way possible, to ensure your windows are professionally installed to a high standard, while at the same time ensuring your aesthetics needs are met. Remember, whether you choose to install windows on your own or hire professionals, the ultimate goal is to enhance your living space and enjoy the benefits of well-installed, quality windows for years to come.
At Select Windows, we have a dedicated team of professionals who will assist and guide you through the process of choosing the right windows and doors for your home or business. By visiting our showroom on Sydney's Northern Beaches, you will have the opportunity to enjoy a fully immersive, hands-on experience of all our products. For a free quote or consultation, contact us on (02) 8294 0557.