Melinda Perrett, Wife, Mum, Stakeholder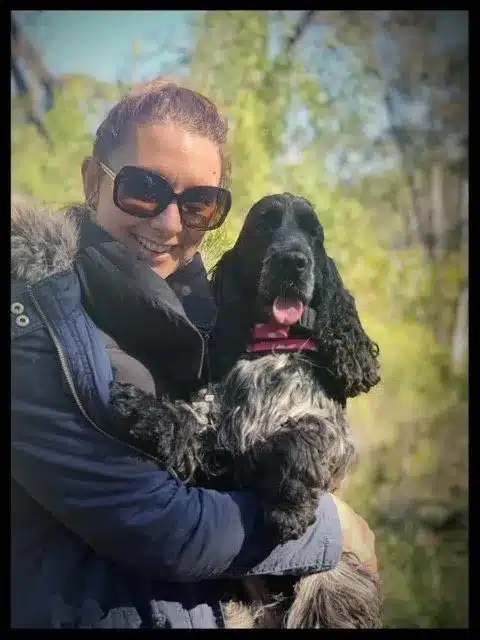 In 30-seconds, tell us about you?
Hi, I am Melinda. I have been happily married to Anthony for 16 years. I am a mum to my two beautiful children, Rhys (14) and Sophie (12). I love swimming, walking and being outside in the sunshine. I enjoy feeling fit and healthy. I love travelling overseas as well as exploring Australia, although have really only explored on the East Coast. Holidays on cruise ships is also a favourite. I love going to theme parks! I always try to see the funny side of things, and do not take myself too seriously.
What is it that you do outside work for relaxation?
I enjoy going to my brother in laws gym, and I also enjoy Pilates. I love watching my kids play sport. I also enjoy spending time with my three dogs. Hamish and Bronte the English Springer Spaniels, and Tilley the English Cocker Spaniel. Tilley also makes the guest appearance at the SWI office from time to time.
I believe your hobby is dog shows? What breed do you show and what has been your best result?
I have grown up in the "dog world" and started showing English Springer Spaniels when I was 7. What started out as me having to "tag" along to dog shows with my mum, has turned into a lifelong passion, and has enabled me to enjoy the hobby in partnership with my mum. I have been able to travel around Australia showing my dogs, and it has also taken me across the globe to exhibit dogs at Crufts Dog Show in England as well as in Finland. I have been lucky to be able to have my dogs win many Best in Shows, but I think the best part of my hobby has been sharing it with my mum.
What does post lockdown look like for you? Any big travel plans or activities on the cards?
Post lockdown is shaping up to be very busy! We have hit the ground running! I continue to work from home within the business. The kids are now back to school and sport, so that means I am back to being "Uber Mum".
We have some time off over the Christmas period as the industry closes. It has been a huge two years with COVID, and I am very much looking forward to spending some time with my family and friends.
You're a mum, juggling work and mum tasks, what's your biggest hack? Everyone mum has one! Not so sure that this is a hack, but I'd be stuck if my kids didn't help within the home! Getting themselves ready for school,
helping with the washing and kitchen clean up, as well as putting groceries away is a massive help!