Residential and Commercial Window and Door Installation: Knowing the Difference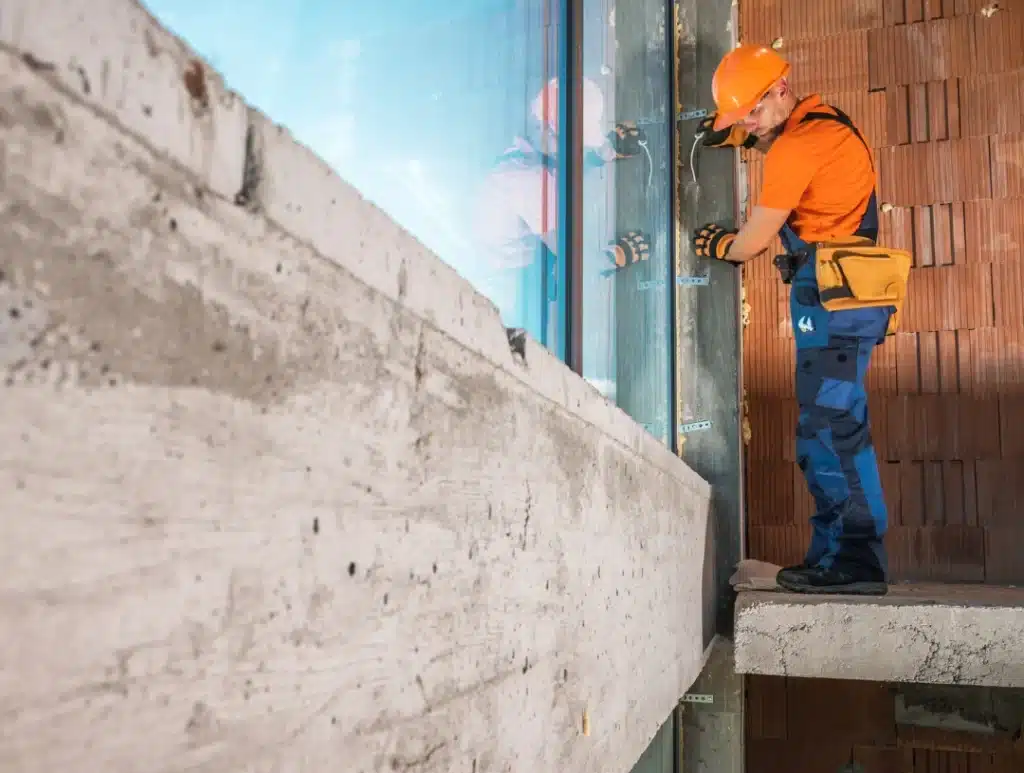 When it comes to window and door installation, one important consideration is to determine whether you need a residential or a commercial installation, and although the two may seem interchangeable, the differences in installation can be significant, with determining factors when it comes to the types of window and door frames used. Ultimately it comes down to one main difference – design.
Residential window and door installation
Residential window and door installation is typically used in single-family homes and apartments. These homes generally feature smaller windows such as sliding windows or casement windows; and doors, verses large bi-fold or stack doors in commercial properties. The installation process for residential properties is often simpler, and the job can usually be completed within a day, depending on the size of job.
One of the major differences between residential and commercial window and door installation is the materials used and the smaller, lighter, less bulky size of the frames used. Residential windows and doors are often made from aluminium or wood, while commercial properties will tend to have aluminium or steel. Over the years, we have seen a steady increase in the number of homeowners opting for aluminium windows and doors for their durability and low maintenance appeal.
Commercial window and door installation
Commercial window and door installation refers to the installation of windows and doors in businesses and other commercial properties. Commercial window frames are usually wider, bulkier and have a slightly more industrial look when compared with the standard residential frames. The installation process is more complex than a residential installation, and can take several days or even weeks to complete. Commercial properties often have larger openings, which means that custom-made windows and doors will need to be ordered and manufactured. The materials used in commercial installations are usually aluminium, steel, or other industrial-grade materials, that can withstand heavy use and high traffic areas.
Another aspect to bear in mind is the security protocols and safety regulations for commercial buildings verses residential homes. Both will have these in place but when it comes to commercial properties for example, you will find that there are stricter fire codes and safety controls in place, that are not as stringent as with residential properties.
It is also important to note that more heat tends to build up in commercial buildings – the taller, the more susceptible they are to higher temperatures. That's why commercial windows and doors often need a layer of window tint or film that will deflect sunlight and help keep the temperature cool inside, while helping prevent the air conditioner from over working! That said, residential homes also have the option for tinted windows, which many homeowners in Australia opt to invest in.
What type of installation is right for you?
When deciding between residential or commercial window and door installation, consider the size of your property, the materials you want to use, and your budget. Smaller properties with standard-sized openings will likely require residential installation, however, larger properties with custom-sized openings will require a commercial installation.
When it comes to a residential home that is undergoing a major renovation where walls have been broken out and replaced with large windows to allow more light into the space, although not a commercial property, the job would be custom, made-to-fit, potentially with a longer install timeline and a higher cost.
Pricing
Pricing can also vary between the two types of installations. Commercial installations tend to typically be more expensive, due to the complexity of the job, size of the property, as well as the materials needed to get the job done. In addition to this, most commercial installations will require custom-made doors and windows, which will need to be manufactured specifically for that space, therefore costing more. Residential installations on the other hand, are much more affordable and can be completed in a shorter amount of time.
At Select Windows, we have a dedicated team of professionals who will assist you in guide you through the process of choosing the right windows and doors for your home or business. By visiting our showroom on Sydney's Northern Beaches, you will have the opportunity to experience a fully immersive, hands-on experience with all our products. For a free quote or consultation, contact us on (02) 8294 0557.