Nicholas Williamson, Think Digital Marketing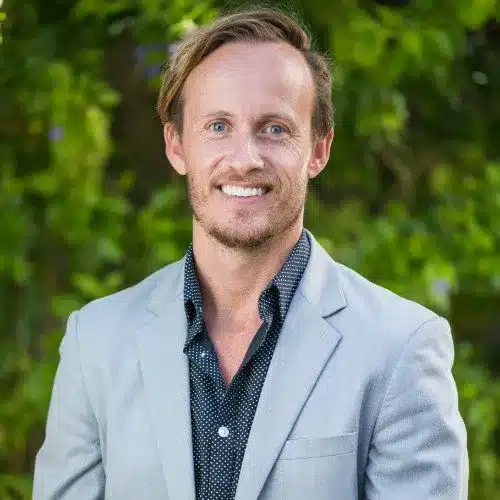 In 30-seconds, tell us about you?
I grew up in the Northern Beaches and spent my early years in the Newport area. I set up my own business 3.5 years ago and now consult with over 40 businesses providing them with tailored digital marketing solutions.
What is it that you do outside work for relaxation?
I like to spend time at the beach in the summer and am looking forward to getting back to the local restaurants and pubs! I have been lucky to do a lot of travel over the years and can't wait to get on a plane next year. I am also a big NRL fan (go Manly!) and am looking forward to some home games next year.
What was your experience like with the installation process of your new windows and doors?
I had some louvres installed in one of our bathroom's to replace the previous older sliding windows. The whole process from the quote to installation was simple and now the new louvres provide great airflow and a beautiful outlook.
Think Digital Marketing is a stakeholder to Select Window Installations providing digital marketing. What type of Clients do you support and what has been your biggest success story?
I look after a wide range of businesses and purely work on a referral basis. My clients range from home improvement businesses to education and training, doctors and surgeons, professional services and retail & e-commerce.
I always like to see a good return on investment and some recent highlights that come to mind are from a local auto/marine shop I just took on. They have a lower monthly Google advertising budget and in the first week of the campaign they secured a job that covers their ad costs for the next 3 months. I also enjoy working with an Australian whisky distillery where we are able to gain a 600% return each month from their online sales.
What is your favourite thing to do in lockdown?
Lockdown, like for many, has been a good time to do things around the house and I like to spend a lot of time in the garden. I was fortunate to buy a house in the area just as COVID was making its way to our shores. I have been amazed at the property market in the area and Sydney in general with the rapid growth we have seen over the past 12 months.
I believe you were lucky to get your wedding in prior to lockdown? Where were you married and what was your favourite moment of your special day?
Yes, we were very lucky to get married in Airlie Beach & honeymoon in Hamilton Island in June this year, returning a week before Sydney was locked down in which we are only just coming out of now. Who would have thought it was going to last this long! We had a small intimate wedding at an estate with just close family and friends and were so lucky it went ahead. We have also just recently found out we are now expecting our first child in April next year!
If you need help with your digital marketing, please give Nicholas Williamson a call today at 0416 558 360.