Take the Pain Out of Choosing Window Styles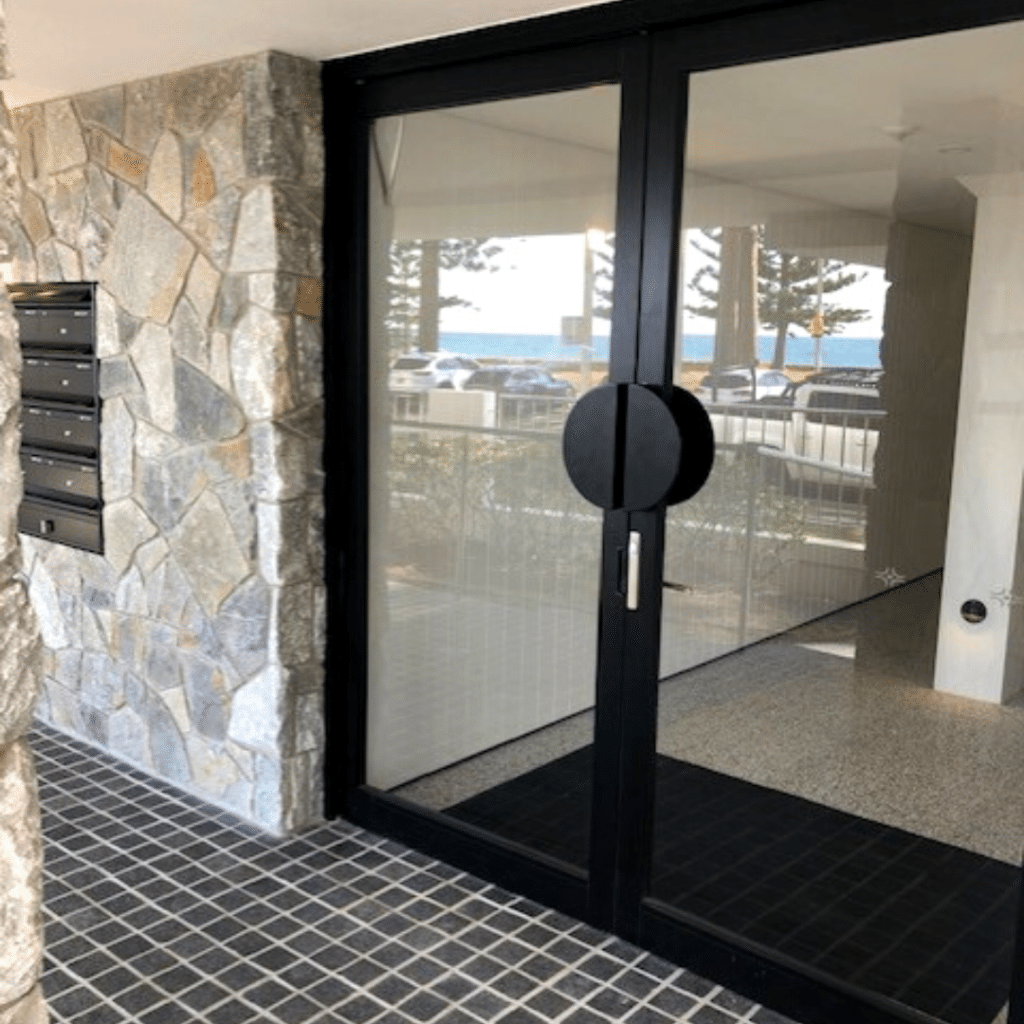 The right window installation can add value, purpose, and aesthetics to every room in your home, from both the inside and out. When it comes to finding the perfect style, function and fit for your spaces, whether starting a new build or looking at window replacement, it can be hard to see your way through all the options – no pun intended.
As a window company that has a dedicated team with  over 50 years' combined experience, we can guide you through our simple five step process to choosing the perfect windows for your project, that will set you up for success when it comes to window styles in Sydney This process will help you select the frame material, type, design, and configuration of windows to suit your home, as well as glass, finishes and screen options.
1. Frame Material
While most people head straight to design elements when thinking windows, the first consideration we recommend is the material choice for your window frames. This will impact the performance and insulative properties, and whilst there are many material options, we have found that aluminium or timber seem to be popular choices.  Aluminium windows however, are fast becoming the go-to choice for their aesthetics, durability, and ease of maintenance. They are lightweight and weather resistant, energy efficient and 100% recyclable too. Aluminium windows are fully customisable and can come in a range of styles from sliding, awning, casement, bifold, gas strut and louvre windows to suit all preferences, lending consistency to even the most varied of designs. Timber is also a very popular choice, and is one of the best natural insulators, although it is less cost effective as aluminium and requires more maintenance longer term to look its best, but will provide added visual warmth and can outperform aluminium in the insulation stakes.
2. Type/Design and Configuration
Whether it is window replacement or installation, the next step when selecting your windows, is to consider the architectural style of your home. Whether its modern and contemporary, or a traditional period home, take the lead from your home's style to ensure your window selection aligns, both internally and externally. Many window styles can support both a modern and traditional home such as casement windows, double hung windows and louvre windows.
How you want your windows to operate is also an important consideration. Something like a classic sash window allows framed movement up and down or side to side. Double hung windows move up and down, whereas horizontal sliders move left or right. There are also sash-less window options that take away the framed look, for a seamless finish that that operate in a similar way to sash windows. Awning windows are often popular in apartments and older homes, and they are top or bottom hinged to allow the window to open at an angle.
Ventilation and movement of fresh air through a space will also be impacted by your choice of window and door installation. You can completely open a space, appearing to have no windows or doors with something like a bifold style, or be able to have access to fresh air when there is light rain with something like an awning style of window.
3. Glass
Glazing your windows will be heavily influenced by things you can't control, like climate, but the location and orientation of your windows can play a big role in how concentrated the glazing on your windows need to be. It is also important to consider things like insulation needs, heat loss and gain, as well as ventilation and acoustics. The more heavily glazed, such as double or triple glazed windows, the more thermal and acoustic insulation you will experience. Additions post installation such as outdoor blinds and internal furnishings can also have a big impact, and are worth considering at this point too.
4. Internal Finishes & External Finishes
Installing new doors and windows in your space comes with the practical benefits of improving light, as well as ventilation in the home. However, choosing frames that are aesthetically pleasing are just as important for the overall look and feel of your home. Not only do you want functionality, but you want it to look good too. It is important to get it right, so whether you're building or renovating, create a mood board on Pinterest to get a feel for the aesthetic you're looking for before purchasing. Articulating with images also ensures that everyone is on the same page. When it comes to windows and doors, it is important to choose well and to avoid going with a trending colour. Instead, opt for something timeless and neutral such as white, black or dark grey where risk of dating is minimal. Wooden frames vs. aluminium frames play a huge part in the overall aesthetic, where wooden frames are best suited to traditional homes, while aluminium frames are for a more sleek, modern look.
5. Flyscreens
There has been an upsurge in flies, mosquitoes and creepy crawlies as a result of recent flood events across Australia, so there has never been a more important time to ensure flyscreens are part of your window solutions. How to screen your windows is influenced by the type of window openings, and just how much of the 'outside' you want to bring into your home. Bifolds for example, are great for creating an indoor/outdoor flow, but will welcome all creatures great and small to enjoy this without consideration of the addition of screens. Whether screens can be placed on the inside or outside of your windows, will be impacted by the choice of window, but will have an aesthetic impact. Awning and casement windows for example, have fly screens fitted on the internal side, so are great for maintaining a clean look façade, whereas if you have a strong preference one way or the other, that can be good to check.
So, there you have it – the five key steps to finding your perfect window styles right here in Sydney! If the pain of choosing your windows for replacement or installation has not been sufficiently dulled during this read, rest assured we get great satisfaction out of navigating our impressive range of products and options to solve all your window and door installation needs. Contact us for a free measure and quote, and let us provide you with the welcome relief you seek to make your window selection experience an easy one!
Select Windows & Doors provides and installs replacement windows and doors Sydney wide. For all window and door installations, residential and home units and double glazed sound reduction windows.
Visit our Showroom!
Monday-Friday 8.30am – 5.00pm
Saturday 8:30am – 12 noon (not open long weekend Saturdays)
1/23-25 Carter Rd, Brookvale, NSW 2100
Email us to make an appointment: sales@selectwindows.com.au or call 02 9938 1500