The Best Way to Clean Windows and Doors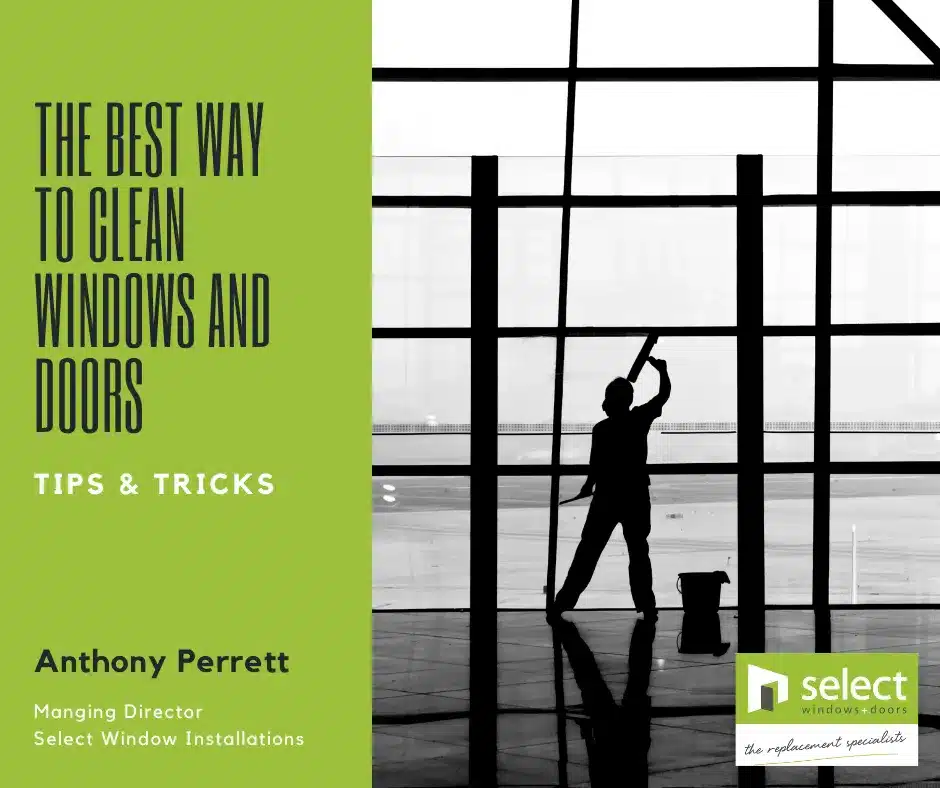 Over time, pollution and grime accumulate slowly but surely on your windows and doors, obstructing your view and blocking sunlight.
Like many Select Window Installations customers during the lockdown, homeowners find do-it-yourself jobs around their homes to keep them busy, like cleaning windows and doors.
To keep your windows super clean in lockdown (and your light-loving houseplants happy), follow this expert advice. With the cleaning tips, cloth, and technique, your windows will have never looked better!
Here is Anthony's 1-7 tips in cleaning windows and doors!
Fill a bucket with warm water and a lid full of dishwashing liquid. Be sure to put the dishwashing in the buck etc., first to enable the dishwashing liquid to mix.
Obtain a soft fluffy cloth, free of any grit.
Dip the fluffy cloth into the bucket of warm soapy water.
Rub vigorously in a circular motion all over the glass panel. Make sure you cover every single inch of the glass.
Starting at the top, use a squeegee and pull horizontally along the glass pane with the squeegee at a slight angle to divert the excess water down the glass pane.
Continue with the squeegee down the glass pane, using a clean, dry cloth to clean the squeegee between horizontal swipe.
Once finished, use the dry clean cloth to go around the perimeter of the glass pane to clean up the excess water.
Anthony says the last tip "Do not wash windows in the blazing sun, and the soap will dry onto the hot windows before you get to wipe it off, leaving hard-to-remove streaks".
And there you have it – gleaming windows…for now at least! Happy cleaning!