The Top Qualities to Look for in a Window and Door Installer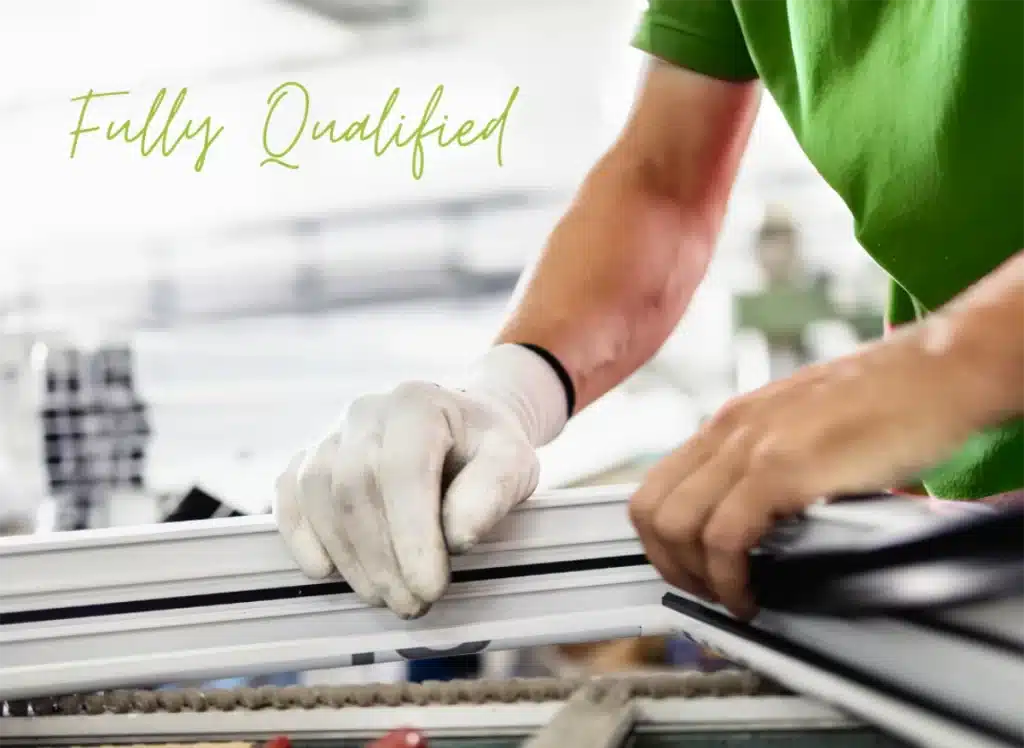 When it comes to home improvement projects, installing new windows and doors is a significant investment. Whether you're replacing old ones or renovating your home, finding the right window and door installer is crucial to ensure the job is done efficiently and effectively.
In this blog, we will discuss the essential qualities and skills homeowners should consider when hiring a window and door installation professional, with a focus on Select Windows, a trusted provider in the industry.
Experience and Expertise
One of the most important qualities to look for in a window and door installer is experience. An experienced professional will have a deep understanding of different window and door types, installation techniques, and potential challenges that may arise during the process. Look for installers who have been in the industry for several years and have a proven track record of successful installations. Select Windows, with their years of experience, has a team of skilled installers who are well-versed in the latest installation techniques and confident to provide a 10 year warranty to give you additional peace of mind.
As fully licensed members of the AWA and HIA, Select Windows is insured and has public liability to ensure compliance. All installations are carried out by our expert installers. With stringent quality control and safety measures in place, our highly trained and skilled staff are up to speed with BCA requirements.
Knowledge of Products
A reputable installer should have in-depth knowledge of different window and door products available in the market. They should be able to guide homeowners in selecting the right type of windows and doors based on their specific needs, preferences, and budget. Select Windows offers a wide range of high-quality windows and doors, and their knowledgeable staff can help homeowners make informed decisions that best suit their requirements.
Attention to Detail
Window and door installation requires precision and attention to detail. Look for installers who are meticulous in their work, ensuring that every step of the installation process is done accurately.
From measuring the openings to sealing gaps and properly aligning the frames, attention to detail is crucial for achieving a professional and long-lasting installation. Select Windows takes pride in their attention to detail, ensuring each installation is done with utmost precision.
Communication and Customer Service
Good communication skills are essential for any service provider. A reliable window and door installer should be able to effectively communicate with homeowners, addressing their concerns, answering questions, and keeping them informed throughout the installation process. Additionally, excellent customer service is vital to ensure a positive experience. Select Windows places a strong emphasis on clear communication and exceptional customer service, ensuring homeowners feel confident and satisfied with their installation services.
Professionalism and Reliability
A professional window and door installer should exhibit professionalism in every aspect of their work. They should arrive on time, be well-prepared, and complete the installation within the agreed-upon timeframe. Reliability is also essential, as homeowners rely on the installer to deliver on their promises. Select Windows prides itself on its professionalism and reliability, consistently meeting deadlines and exceeding customer expectations.
When it comes to window and door installation, homeowners should prioritise finding a qualified and reliable professional. By considering the qualities discussed above, such as experience, knowledge, attention to detail, communication skills, professionalism, and reliability, homeowners can make an informed decision.
Select Windows stands out as a trusted provider for window and door installation services. Make the right choice today and ensure a successful installation that enhances the beauty, functionality, and energy efficiency of your home.
At Select Windows, we specialise in all-things windows and doors. If you are looking to replace or install new windows and doors in your home or residential unit, contact our team today for a quote on 02 9938 1500 or visit our showroom to browse our entire range of doors and windows.