To Renovate or Move?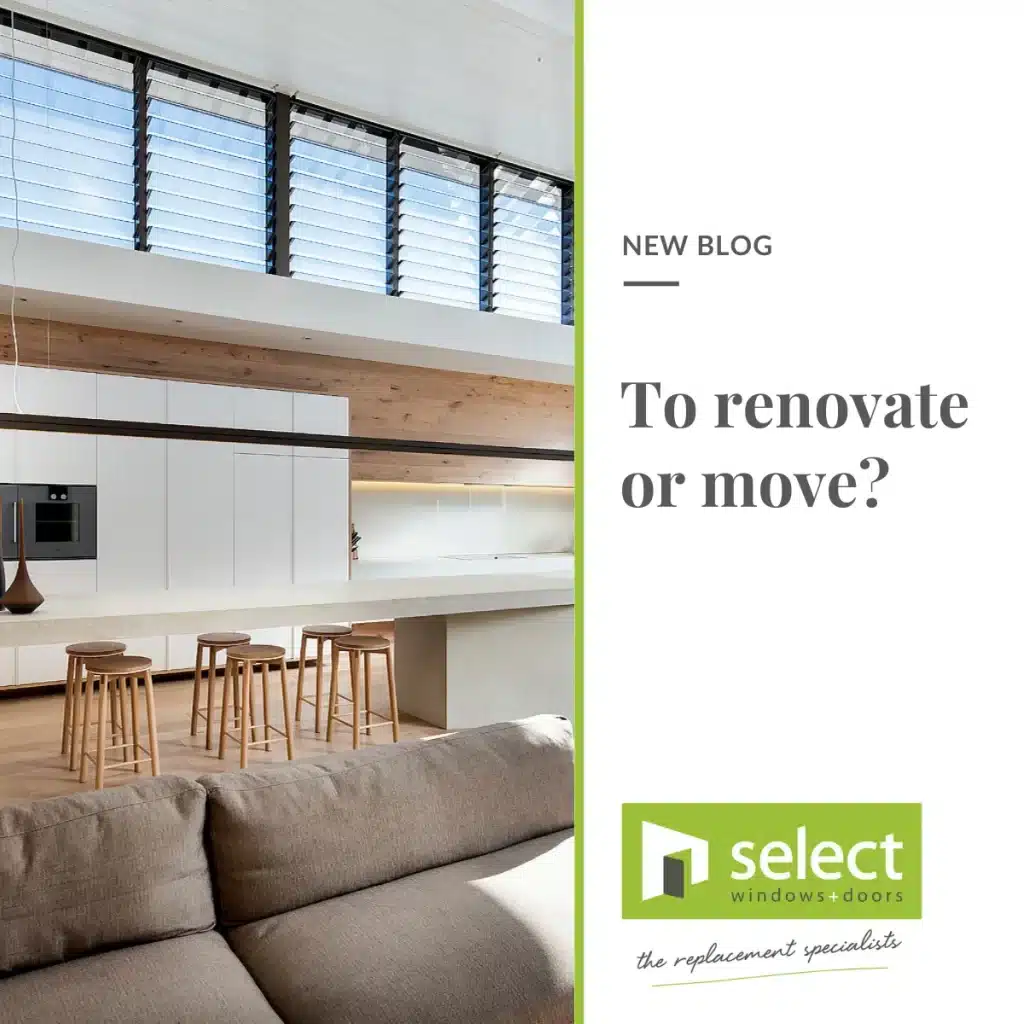 COVID-19 is now being blamed for a massive renovation boom in Sydney.
Finances, lifestyle, travel restrictions, work-life, family needs and goals, as well as expanding families are all good reasons to take stock of your current living situation and plan for the future. Due to COVID-19, with Sydney experiencing a massive renovation boom, many homeowners have refinanced to invest in their homes.
During COVID-19, the Sydney property market has seen a surge in house prices with an increase 7.1 per cent in Sydney, reported in The Financial Review. Due to this, many homeowners have opted to renovate their current home in COVID rather than sell. It makes sense with the rising cost of the property market and lack of stock to stay put and expand their home. Once homeowners do their numbers, the cost of selling and buying in this current market doesn't make sense!
Select Window Installations' team has been hectic in the past 18-months helping their customers to transform their homes during this COVID period.
Check out the type of projects the team have installed in 2021:
Bathroom Renovation – Installation of Louvre Windows
Louvre windows offer maximum ventilation, which is perfect for bathrooms and laundry. With blades that open almost horizontally in an aluminium window or timber frame. Breezway louvres do not open twice as wide as a regular window, but they offer 100% ventilation instead of other windows.
Kitchen Renovation – Installation of Bi-Fold Windows
Installation of serving window just in time for Christmas entertaining. A bi-fold window is perfect as a servery window from the kitchen to the entertaining outdoor area.
Entertainment Area – Installation of Stacking Doors.
Wide Opening to allow lounge area to open up to pool deck. Stacking doors consist of multiple panels that slide behind a fixed panel and provide a wider opening than standard sliding doors for easy access to your patio, courtyard, deck or garden. Stacking doors are the most cost-effective way of creating ample, open space to bring the outside in!
Window and Door Upgrade to Full Home – Monument Aluminium
The home was tired and needed its rotten wood windows and doors replaced by Select Windows and Doors, which are the specialists of the window and door. Their installers transformed the house in a week with new monument aluminium windows and doors. Changing this properties windows and doors was an opportunity for the homeowners to reduce ongoing maintenance costs. This, therefore, enables your home to look fresh and tidy without constant maintenance chores.
Are you looking to renovate your home in 2022? Call Select Windows and Doors today for a free measure and quote 02 9938 1500 for February installations.