Windows and Doors – the Gateway to Entertaining this Festive Season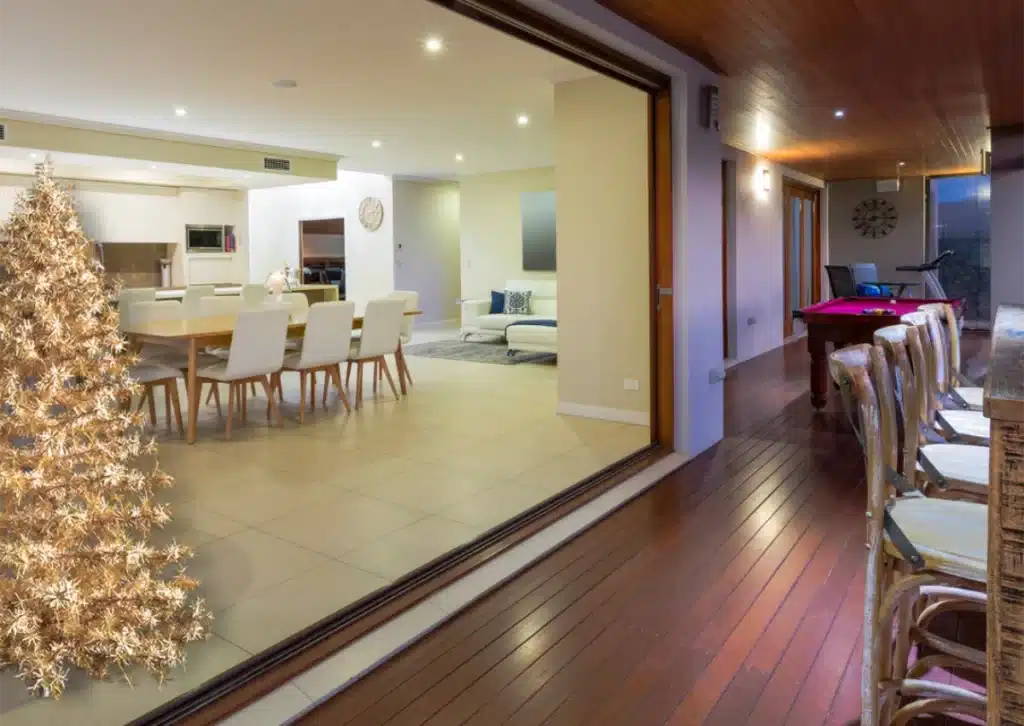 With the festive season fast approaching, it's time to get our homes for entertaining family and friends. As we gather to celebrate the holidays, it's only natural to want our homes to look their absolute best. But amid the hustle and bustle, you might be wondering if there is enough time to refresh or even renovate your indoor or outdoor space. At Select Windows and Doors, we understand the importance of creating an inviting ambience in the home, especially when it comes to opening up your space with the right windows and doors.
Below we explore some ideas to effortlessly transform your home by making a few decorative or necessary aesthetic changes.
While time may be limited, giving your windows and doors a little attention can make a significant difference when it comes to transforming your home. This can be a simple repaint or a complete overhaul to revamp and open a space either indoors or out, to maximise your space for entertainment readiness. At Select Windows and Doors, we offer a wide range of stylish options that not only enhance the appearance of your home, but also improve eco-efficiency. Like the Gas Strut window that opens an area to make entertaining that much easier.
Decoratively, one of the easiest ways to give any room a quick makeover is by incorporating festive colours and decor. Use rich reds, deep greens, and shimmering golds to infuse your space with the Christmas spirit. Adorn your windows with colourful wreaths or hang twinkling fairy lights to create all those Christmas feels. Don't forget to add some scented candles in holiday fragrances like cinnamon or pine oh and of course, no home is complete without a Christmas!
To create an entertainer's paradise, it is crucial to establish a space where friends and family can congregate and enjoy their moments together. Convert an underutilised section of your living room into a snug retreat by incorporating luxurious cushions, cozy throws, and gentle lighting. Incorporate window seating with built-in storage to optimize space and craft a charming reading corner. This cozy haven is bound to become the preferred hub for engaging conversations, captivating storytelling, or just unwinding during festive gatherings.
Christmas is a time of joy, love, and celebration, and ensuring your home reflects these sentiments can truly enhance the holiday experience. With a few creative ideas and the right products from Select Windows and Doors, you can easily revamp your space and make it ready for the festivities. From upgrading your windows and doors to incorporating festive colours and decor, there are countless ways to infuse your home with the magic of Christmas.
As you prepare to celebrate this festive season, taking some time to upgrade your windows and doors can enhance your home's comfort, security and aesthetics. Whether you are hosting a BBQ or enjoying a peaceful holiday indoors, investing in quality windows and doors ensures that you can embrace the holiday spirit, let your creativity flow, and create a home that will leave your guests in awe this Christmas season!
At Select Windows, we specialise in all-things windows and doors. If you are looking to replace or install new windows and doors in your home or residential unit, contact our team today for a quote on 02 9938 1500 or visit our showroom to browse our entire range of doors and windows.